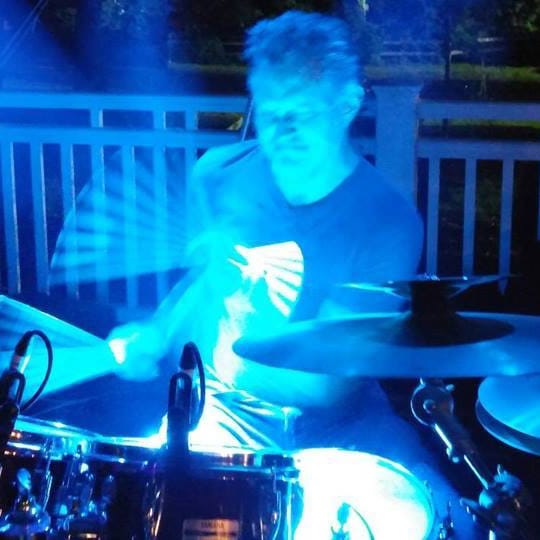 Percussion
About: Alan is an award-winning drummer- recording/performing with many bands and has toured the world with Daryl Stuermer (guitarist for Phil Collins and Genesis) and the Altered Five Blues Band.
Alan is always recording demos and writing books for the world's largest music publisher, Hal Leonard Corporation- authoring books:
"15 First Lessons for Drums"
"How to Build a Drum Groove from a Bass Line"
"The Best of Deep Purple- Drum Playalong"
Alan has been teaching drums at the Music Cafe for years and has kept a healthy roster of students, many of which have continued in music after graduating.
Need more information about an instrument or lessons? Our staff is here to help. Contact us today!
Address
The Music Cafe
105 Fox St
Mukwonago, WI 53149
Hours
Monday: 12-8
Tuesday: 12-8
Wednesday: 12-8
Thursday: 12-8
Friday: 12-6
Saturday: 9-3
*The Music Cafe is wheelchair accessible through the front door.