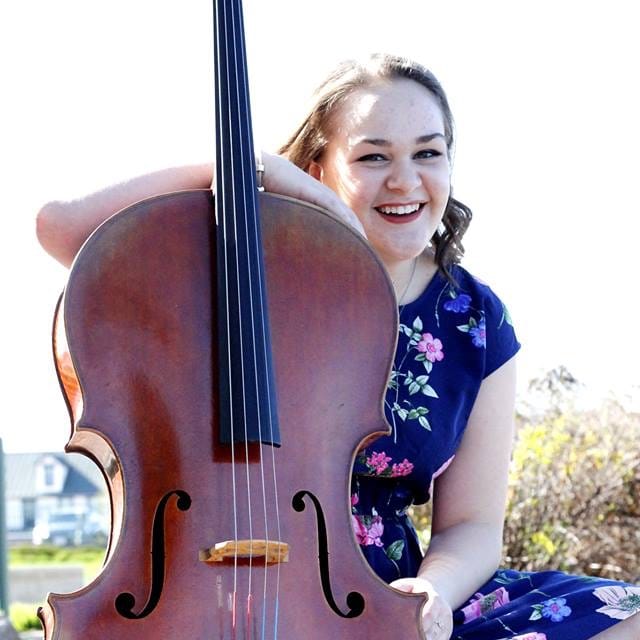 Cello, String Instruments
Teaching Days: Thursday
About: Alexa Zakutansky graduated Magna Cum Laude from the University of Wisconsin-Whitewater in 2018 with a Bachelors of Music Education with an Instrumental emphasis. While at UW-Whitewater, she dedicated much of her time to the American String Teachers Association. This organization focused its efforts in building and supporting string students and programs in the surrounding community. In 2018, she was awarded the Student Exemplary Service Award, the highest honor given to a student, and was recognized at the national conference.
Alexa's primary instrument is cello, and she has served as a clinician for several string festivals including the UW-Whitewater Symphony Orchestra High School Honors concert and the Wisconsin Young Artists Honors Orchestra and taught lessons for the Lake Geneva Symphony and the UW-Whitewater String Academy.
Alexa is currently the orchestra teacher at Mukwonago High School, Eagleville Charter School, Prairie View Elementary and Rolling Hills Elementary. In her teaching, Alexa focuses on building strong relationships with her students. Alexa believes that by being empathetic and compassionate, she can not only build strong musicians, but kind humans too.
Need more information about an instrument or lessons? Our staff is here to help. Contact us today!
Address
The Music Cafe
105 Fox St
Mukwonago, WI 53149
Hours
Monday: 12-8
Tuesday: 12-8
Wednesday: 12-8
Thursday: 12-8
Friday: 12-6
Saturday: 9-3
*The Music Cafe is wheelchair accessible through the front door.