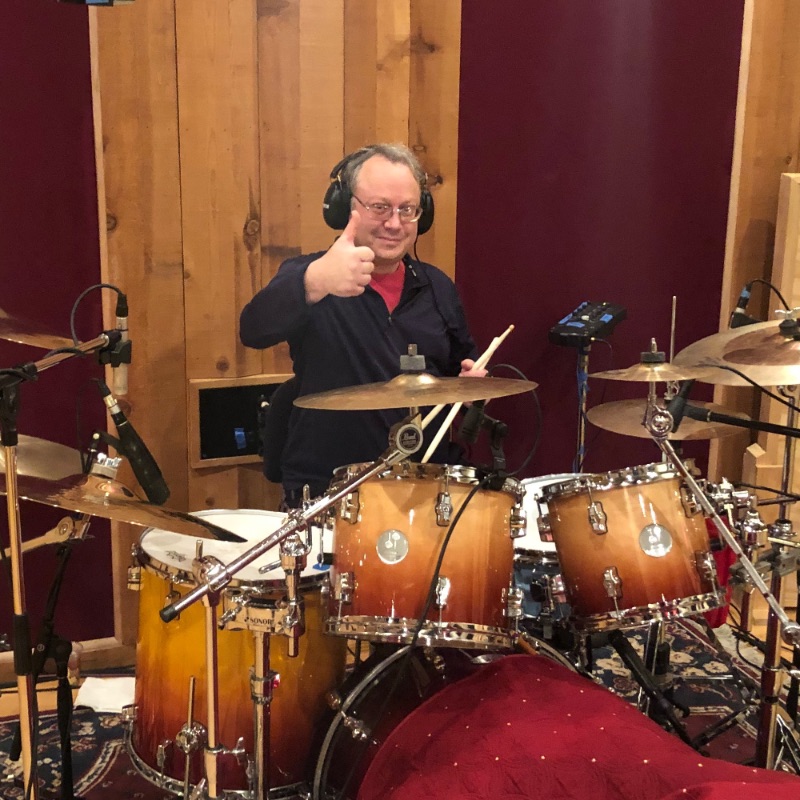 Percussion
Teaching Days: Thursday
Education:
Master of Education, Carthage College, Kenosha WI, Concentration in Classroom Leadership, Emphasis in Jazz Studies, January 2012.
Wisconsin State Teaching License, K-12 General & Instrumental Music, Aug. 2007.
Masters Research Project: "A Day to Play: Recounting the Three Months and One Short Week of Preparing a Steelband Workshop for Public Performance."
Bachelor of Music, University of North Texas, Denton TX. December 1996.
College Teaching Experience:
Alverno College, Milwaukee WI, http://www.alverno.edu – Adjunct Instructor of Music, 2010 – 2019.
Percussion Methods for Music Therapists, 2 credits
Intro to the Arts: Music, 4 credits
Private Percussion Lesson Instructor, 1 credit
Carthage College, Kenosha WI, http://www.carthage.edu/ – Adjunct Instructor of Music, Spring 2007.
Percussion Ensemble Director
Arranger for Carthage Jazz Big Band
Jazz History Guest Lecturer
Percussion Methods Substitute Instructor
Secondary and Primary Teaching Experience:
Milwaukee Youth Symphony Orchestra (MYSO), https://www.myso.org/programs/steel-bands/ Calypso & Soca Steelbands, Percussion Ensemble, & Jazz Instructor, May 2008 – May 2014.
Kenosha (WI) Unified School District. Percussion Specialist, Sep. 2005 – May 2010.
Paris/Brighton School Districts, Kenosha WI, K-8 General Music Instructor and Band – Director, Sep. 2005 – May 2006.
Hurst/Euless/Bedford, Midlothian, Fort Worth, & Arlington Independent School Districts, (TX). Percussion Specialist and Festival Adjudicator, Sep. 1996 – May 1998.
About: My teaching practices borrow from philosophies which emphasize dialogue in the learning process. This seems natural and a clear rationale since my own discipline of music is, fundamentally, a dialogue of sound. Listening and responding in an atmosphere of respect breaks free of the practice of banking, where the educator makes repeated knowledge deposits into the student.* I believe in providing guidance to students so they are not merely depositories, but rather active participants in the process of rehearsing, performing, and writing music.
* Freire, P. (1970). Pedagogy of the Oppressed. New York: Continuum
Need more information about an instrument or lessons? Our staff is here to help. Contact us today!
Address
The Music Cafe
105 Fox St
Mukwonago, WI 53149
Hours
Monday: 12-8
Tuesday: 12-8
Wednesday: 12-8
Thursday: 12-8
Friday: 12-6
Saturday: 9-3
*The Music Cafe is wheelchair accessible through the front door.