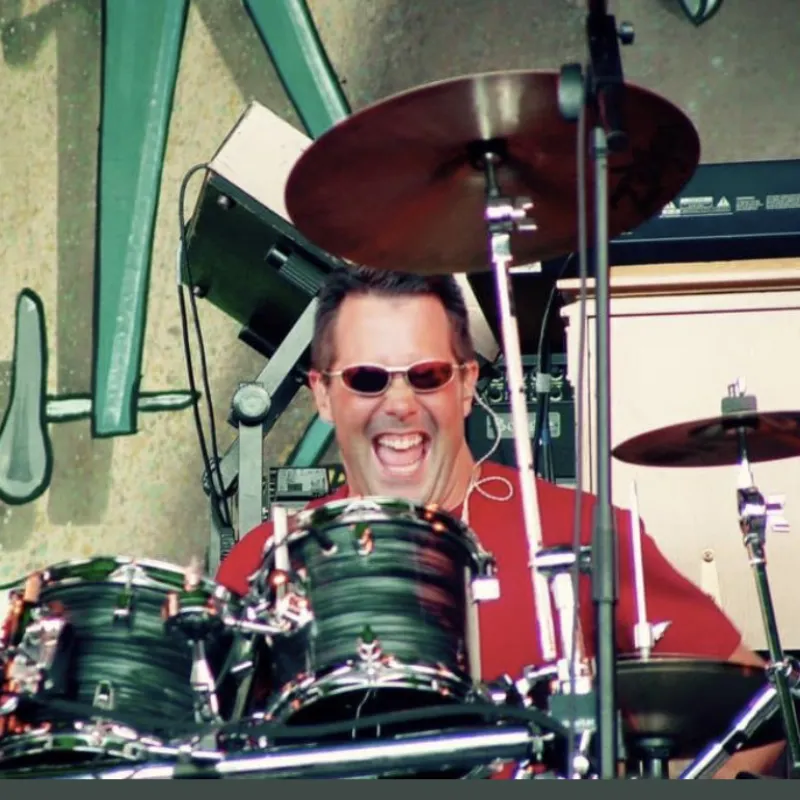 Percussion
Teaching Days: Monday
About: Chris Moravec, a Percussion Performance Major coming out of The University of Wisconsin, has been performing and privately teaching for the last 25 years. He has an infectious passion for the art of teaching and believes, in the end, learning the world of Percussion must be full of Fun and Achievement!
"To get to "fun", you must build Confidence with Repetition and Success with Positive Reinforcement… all while understanding that each student learns in different ways." -Chris Moravec
Chris also had an incredible opportunity to study at the Nations Top Drum Set/Percussion school in the U.S. , North Texas State University. There he studied under such drumming "greats", Gary Chafee, Steve Houghton, and Ed Soph.
Chris, now a seasoned professional, has performed with various groups and organizations:
Big Band Drummer (all styles) UW-Milwaukee's Top Jazz Ensemble
Percussion UW-Milwaukee Symphonic and Wind Ensembles
Percussion/Drum Set UW-Milwaukee Percussion Performance Quintet
Drum Set (all styles) Multiple Bands Nationally and Locally
Drum Set Professional Artist Jessica Simpson on "The Wayne Brady Show"
Drum Set River Glen Christian Church
Drumline Pioneer Drum Corps
Drumline- Milwaukee Drum Brigade
Chris has held full and part-time instructor roles with:
Mukwonago High School
Brookfield East High School
Cedarburg High School
Wauwatosa East High School
Various Music Stores across South Eastern Wisconsin
Drum Instructors Guild
" I have been blessed and honored continuing to share what I have learned and experienced with my students. Helping each individual obtain their Percussion Dream, all while having Fun,…… well there is just no greater gift"
Need more information about an instrument or lessons? Our staff is here to help. Contact us today!
Address
The Music Cafe
105 Fox St
Mukwonago, WI 53149
Hours
Monday: 12-8
Tuesday: 12-8
Wednesday: 12-8
Thursday: 12-8
Friday: 12-6
Saturday: 9-3
*The Music Cafe is wheelchair accessible through the front door.