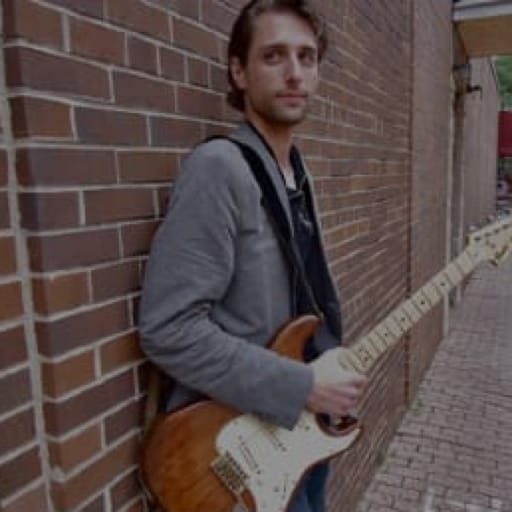 Guitar, Bass, Ukulele
Teaching Days: Monday, Tuesday, Wednesday, Saturday
Experience: Playing since 2000, Teaching professionally since 2006
Education: 2006 Guitar Department Graduate at Los Angeles College of Music, Pasadena, CA.
Website: davedoheartymusic.com
About: Congratulations. You've decided to be the coolest kid on the block (young or old) and get your guitar playing together.
Now what?
You could start spending hours wandering lessons on Youtube. Most of your time will be spent figuring out what to even search for. Then you'll spend more time trying to find a video that: a) teaches what you want, b) has correct information (and you'll know if it's correct or not, right?), and c) is well explained… because you can't ask a question.
Or you could find a guitar teacher. It's really easy, they're everywhere! You could throw a rock into a crowd and hit somebody who'd give you a guitar lesson.
You've got an uncle or a family friend that played in high school, right? I'll bet they can show you a few things whenever they get around to it.
Or maybe find that musician who'll begrudgingly teach lessons until his band "makes it." You might pick up a few tips when their attention is on you, and not their phone. That should be fruitful.
Pick the wrong teacher and the best you can hope for is some wasted time and money.
More often, you'll end up frustrated because they can't keep a consistent schedule, or because they have you doing things that aren't in line with your goals, or are downright counterproductive.
In the worst case scenario the wrong teacher kills your motivation altogether, and you forget why you wanted to play guitar in the first place. That's a tragedy.
So what should you be looking for?
Your future guitar teacher needs to have studied with great teachers themselves, and to have witnessed great teaching in action.
They've got to know the subject matter inside and out, be able to explain it in a way that clicks with you, and be able to demonstrate how it applies to your goals.
They need lots experience teaching people from all walks of life, and different ability levels. Maybe you've heard the old Malcolm Gladwell "10,000 hours to mastery" idea. (I can think of someone who passed his 10,000th hour teaching guitar a long time ago – ahem)
And lastly they need to find out what you want to do with guitar and create an effective plan for you to achieve it. This means a lot of listening on their part, and not a lot of cookie cutter method books that have you playing "Yankee Doodle" for six months.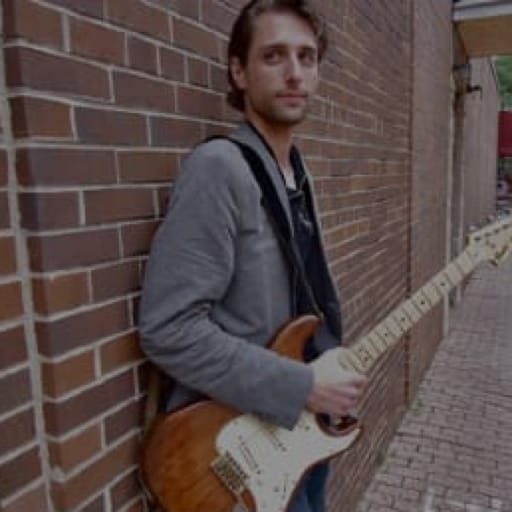 So, when you're ready to start playing guitar the way you've always wanted – and cut out the wasted time and money, and general agony of dealing with the wrong teacher – then get in touch and tell me about yourself!
You could also check out my Beginner Guitar Course, and my Technique Course. 
I've been teaching professionally since 2006, specializing in Rock, Blues, Jazz and Latin guitar styles. I studied at Los Angeles College of Music with luminaries such as Frank Gambale (Chick Corea, Jean Luc Ponty), Steve Fister (Lita Ford, Pat Travers, Steppenwolf), Phillip Bynoe (Steve Vai), Art Renshaw (Joe Pass) Brad Rabuchin (Ray Charles) and Mike Shapiro (Earth Wind and Fire, Sergio Mendes).  
I've have written method books and courses for Kenosha Conservatory of Music, Lake Geneva House of Music, and Todd Green Music Studios.
In addition to teaching I do freelance editing and arranging for Hal Leonard publishing. Recent projects include Strum & Sing The Who, Strum & Sing Disney, Chart Hits of 2018-2019 for Easy Guitar, Bohemian Rhapsody – Queen for Easy Guitar, Video Game Music for Easy Guitar, Broadway Favorites for Piano/Guitar/Vocals

Need more information about an instrument or lessons? Our staff is here to help. Contact us today!
Address
The Music Cafe
105 Fox St
Mukwonago, WI 53149
Hours
Monday: 12-8
Tuesday: 12-8
Wednesday: 12-8
Thursday: 12-8
Friday: 12-6
Saturday: 9-3
*The Music Cafe is wheelchair accessible through the front door.