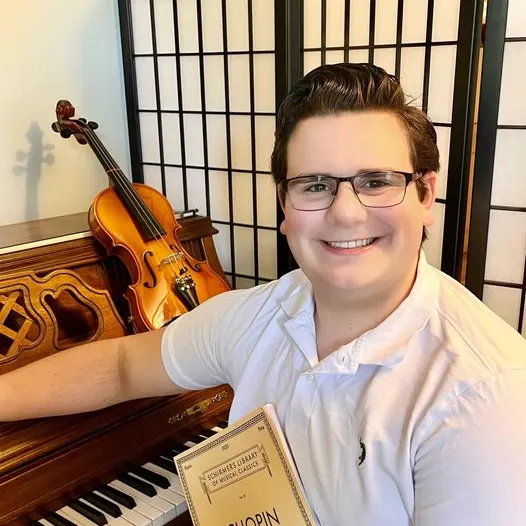 Piano
Teaching Days:
Tuesday, Wednesday, Thursday
Experience:
10 years of private piano lessons (Classically trained)
10 years of experience with violin in school and outside (Classically trained)
2 years of high school choir (Classically trained)
4 years of playing in the Gracenotes Symphony Orchestra
6 months of teaching piano (2 students)
About: Marek is all about teaching in a "go with the flow" style that is very adaptive to the student's needs and desires. He prefers to take the time that is necessary to master techniques, rhythms, and expression. Marek generally teaches a more classical style of piano and violin. He teaches a combination of proper technique, music theory, and artistry. Marek believes that music is an art that should be shared with everyone and is open to teaching to students of all ages beginner through intermediate. He has learned from many excellent teachers and peers in the past, especially in the Gracenotes Symphony Orchestra, and has pulled knowledge from all of them to improve and perfect his own musicianship.
Need more information about an instrument or lessons? Our staff is here to help. Contact us today!
Address
The Music Cafe
105 Fox St
Mukwonago, WI 53149
Hours
Monday: 12-8
Tuesday: 12-8
Wednesday: 12-8
Thursday: 12-8
Friday: 12-6
Saturday: 9-3
*The Music Cafe is wheelchair accessible through the front door.