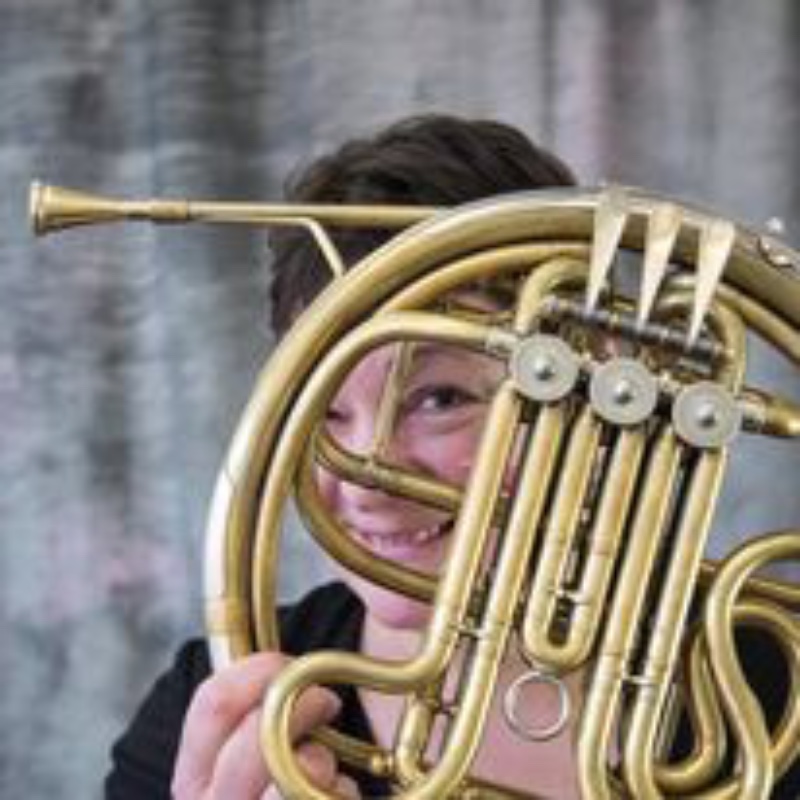 French Horn
Experience:  40+ Years of Professional Performance and Teaching
Education: Carnegie-Mellon University, receiving degrees in both music performance and music education
About:
Hi!  My name is Mary Buscanics-Jones and I am a professional French horn performer and teacher.
My lessons teach methods for playing the horn more accurately and easily which makes playing the horn even more fun.  The lesson schedule is flexible to allow for various work schedules and the lessons are located at the Music Café in Mukwonago.  It is important to have a lesson every possible week because there will be weeks when lessons are not possible to schedule.
My goal is to help students make the horn an enjoyable, reliable, best friend!  As they learn to enjoy playing the horn, they also develop new skills in all areas of their lives!
Mary Buscanics-Jones is a native of Pittsburgh, Pennsylvania, where she attended Carnegie-Mellon University, receiving degrees in both music performance and music education.
Forty-six years of professional performance include a wide range of experiences, among them: performances with The Pittsburgh Symphony Orchestra, Milwaukee Symphony, the Aspen Festival and Chamber Orchestras, a European tour with The Chicago Chamber Orchestra, television and movie Orchestras.
Since her move to Chicago in 1981, Ms. Buscanics-Jones continues as a member of The Elgin Symphony Orchestra and founding member of Whirlwind Brass Trio. She also is called to perform as a freelance musician in the Chicago, Milwaukee, and Madison areas.
Please Contact the Store for Mary's Schedule
Need more information about an instrument or lessons? Our staff is here to help. Contact us today!
Address
The Music Cafe
105 Fox St
Mukwonago, WI 53149
Hours
Monday: 12-8
Tuesday: 12-8
Wednesday: 12-8
Thursday: 12-8
Friday: 12-6
Saturday: 9-3
*The Music Cafe is wheelchair accessible through the front door.