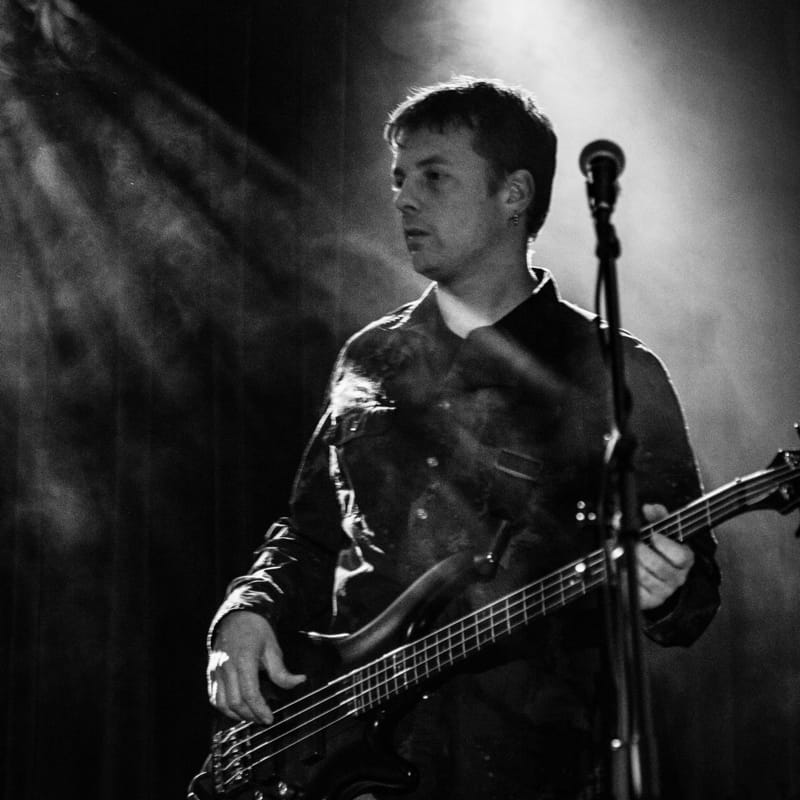 Guitar, Bass
Teaching Days: Friday, Saturday
Experience: 18 Years Teaching
Education: Studied Music at UW Milwaukee
About: Michael is a dedicated Guitar and Bass teacher specializing in rock and blues styles.  While he stresses the importance of note reading and basic knowledge of music theory, he maintains a necessary balance of focus on the students' interests and styles.  His patient and easygoing attitude make for an inspiring atmosphere for students to learn to set goals for themselves and achieve those goals.  Students can learn anything from the newest pop/rock hits to jazz, hip hop and to the must know classic songs and riffs.
If playing in a band is what the student is interested in, Michael Murphy is the founder of the Rock Shop Bands, a program where musicians can learn to play and perform together using many popular music styles.  He encourages musicians to collaborate and learn together. Students are matched with other musicians of similar ability and style to form a band.  Students entering this program are recommended to have had 1 to 2 years of private lessons and will leave with experience and confidence to start bands of their own or join a band of higher caliber.  Rock Shop is not only for kids, we have adult bands also.  Guaranteed Gigs!
Michael studied music at UWM and has been teaching guitar, bass and saxophone since 2001.  He is very active in the music community serving many different roles.  Mike played formerly in Union Pulse and currently as bass player and vocalist in Northern Haunts.  He runs the Rock Shop Band Studios, Rock Band Camp, TRS Sound and Lighting Production and still has time for his wife and two children.
Rock Band Classes
http://www.rockshopbands.com/Band-Classes.html
Rock Band Camp
http://www.rockshopbands.com/Rock-Band-Camp.html
Need more information about an instrument or lessons? Our staff is here to help. Contact us today!
Address
The Music Cafe
105 Fox St
Mukwonago, WI 53149
Hours
Monday: 12-8
Tuesday: 12-8
Wednesday: 12-8
Thursday: 12-8
Friday: 12-6
Saturday: 9-3
*The Music Cafe is wheelchair accessible through the front door.