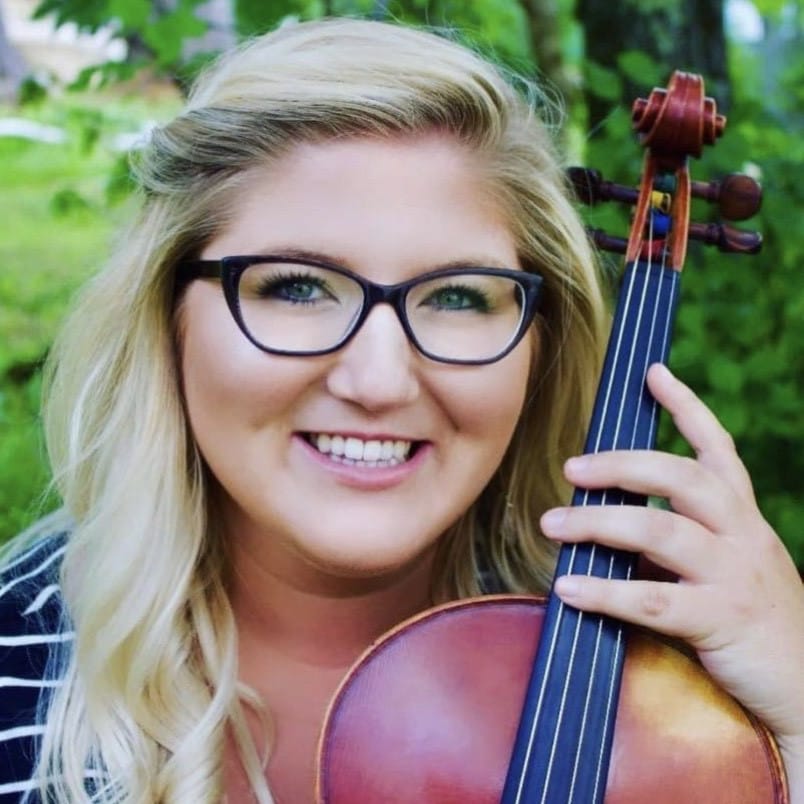 Viola, Violin
Teaching Days: Friday
Experience: 9 Years
Education: B.M., Viola Performance, University of Wisconsin Whitewater, 2011-2016, Private studies with Leanne Kelso League. M.M., Viola Performance, Bowling Green State University, 2016-2018, Private studies with Matthew McBride-Daline
About:
Rena Blazek is a classically trained violist from Delafield, Wisconsin. Rena received her Bachelor of Music in Music Performance at the University of Wisconsin Whitewater, who then went on to Bowling Green State University where she received her Master of Music in Viola Music Performance. During this time, Rena had studied with Matthew McBride-Daline, a former graduate from Julliard and Yale. Before this, she studied with Leanne League, a graduate from Eastman and UW-Madison. Rena was Principal Violist at UW-Whitewater for five years straight and the Principal Violist in the Chancellor's Quartet. In her Master's she was Assistant Principal on Viola and Principal Violist in her two Trio Ensembles. Rena has finally returned to Wisconsin after an exciting stay from a String Quartet residency in Upstate NY.  Rena has opened up her own Viola and Violin studio in the beautiful location of Downtown Delafield, WI while also teaching as the main Viola Instructor in the String Academy at the University of Wisconsin Whitewater. When not performing or teaching, Rena enjoys going out on the boat and spending time with her family and friends!
"My goal is to teach in a manner that allows my student to grow into a well-rounded musician. To achieve that I will, educate them in history and theory of each piece that they master. I plan to include strategies to teach my students to perform without anxiety and to understand that every musician acquires knowledge at an individualized pace. I want to communicate to my musicians how to be a performer and how to be their own teacher."
Need more information about an instrument or lessons? Our staff is here to help. Contact us today!
Address
The Music Cafe
105 Fox St
Mukwonago, WI 53149
Hours
Monday: 12-8
Tuesday: 12-8
Wednesday: 12-8
Thursday: 12-8
Friday: 12-6
Saturday: 9-3
*The Music Cafe is wheelchair accessible through the front door.